Water Heater Repair & Replacement | Chicago & Suburbs
Water Heater Problem? Let Us Help!
For water heater repair or replacement, call 888-451-6137 or fill out the easy appointment form above. The Scottish Plumber is standing by with fast, friendly, award-winning service, anywhere in Chicagoland.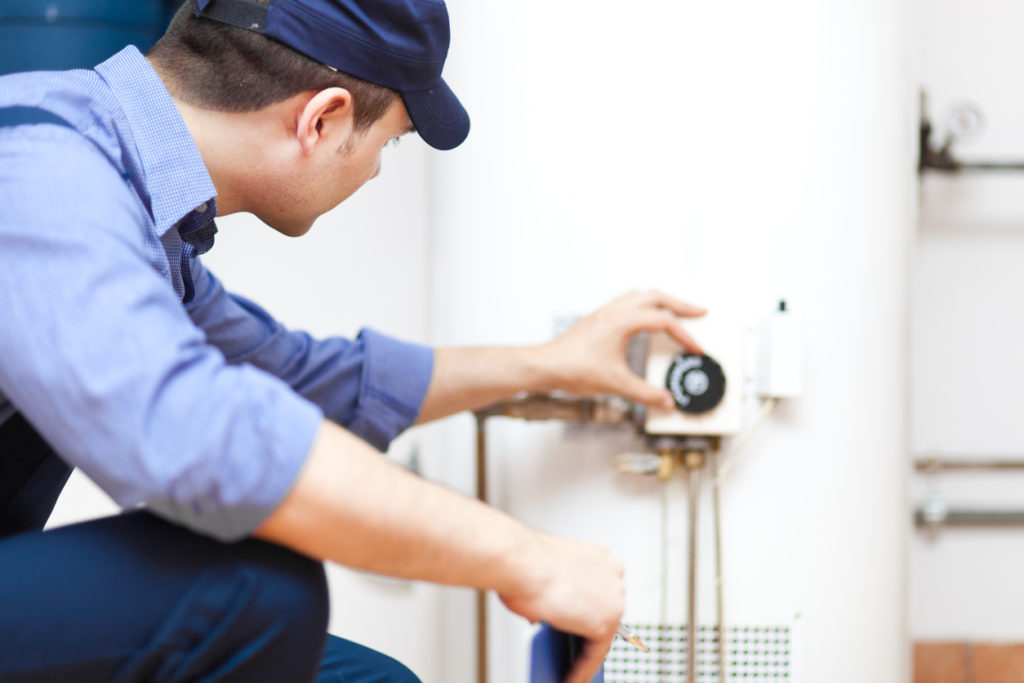 Free Estimates.
The Scottish Plumber provides water heater repair options for every home and budget, and we always give the price up-front. If you're not happy with what we propose, you pay nothing. It's that simple.
And if you need water heater replacement, we will even haul away the old unit at no additional cost.
Same Day Service.
Whether your water heater is leaking, heating poorly, or not heating at all, The Scottish Plumber's highly trained technicians can diagnose the problem, and in many cases, perform the repair the same day, even if you need replacement.
Water Heater Choices.
Today, Chicago area homeowners have more options for getting into hot water than ever before. Water heater choices include standard efficiency tanks, high-efficiency tanks, tankless and hybrid water heaters.
Let us guide you through the clutter, and help you make an educated choice.
Standard Tank Water Heaters.
These models have come a long way in the last few decades. Advances in temperature and pressure relief valves, and innovations such as flame guard systems, which prevent flammable fumes from entering the combustion chamber, have made water heaters safer.
Other improvements, such as better tank lining, innovations to gas control valves and thermocouples, along with the advent of self-cleaning mechanisms, have made these tanks better and more efficient performers.
These units usually range from 30 to 100 gallons in capacity.
High-Efficiency Water Heaters.
High-Efficiency water heaters, such as the Bradford White EF Energy Saver model, use an automatic flue damper which opens and closes based on use.
This mechanism can significantly reduce heat loss, which in turn means less gas consumption and higher efficiency.
Tankless Water Heaters.
One way to ensure that you never run out of hot water is to install a tankless water heater.  These units also tend to be more efficient because they only heat the water actually being used.
The Scottish Plumber can provide you with several options to best fit your particular needs. But here are a few things to think about when considering a tankless water heater.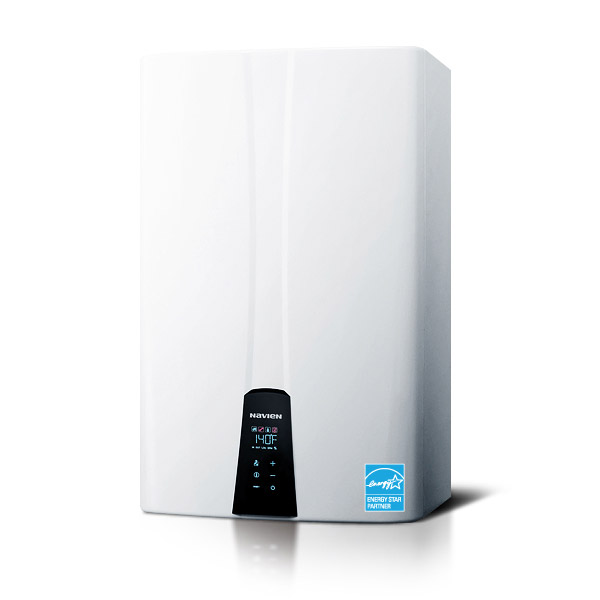 Pros
Less energy consumption
Never run out of hot water
Takes up less space
More aesthetically pleasing
Cons
Higher up-front cost
Maintenance required
Hybrid Water Heaters.
Hybrid water heaters are basically a hybrid of a tank type water heater and a tankless water heater.  They include a small storage tank – usually no bigger than around 20 gallons – and provide a combination of:
Water flow of a tank type water heater
Efficiency of a tankless water heater
Thermostat activation of a tank type water heater
Flow sensing activation of a tankless water heater
How To Schedule An Appointment.
To schedule an appointment, call 888-451-6137 or fill out the easy form at the top of this page.