Flood Control | Chicago & Suburbs
Flood Control Chicago Can Trust.
There are few things more nerve-racking for homeowners than a flooded basement. It can wreak havoc on your life and be extremely costly to clean up. It's why the best way to deal with basement flooding is to prevent it in the first place.
With flood control options for every home and budget, and technicians with decades of Chicago area flood control experience, The Scottish Plumber is the choice of the smartest homeowners in town.
To schedule a free estimate, just fill out the easy form above, or call us at 888-451-6137. We'll take it from there.
Why Basements Flood.
There are many reasons why basements flood, including a broken sump pump, the wrong pit, or problems with your sewer. The worst floods, however, occur when the city sewer backs up into a home.
When the city sewer fills, it becomes pressurized. And often the path of least resistance leads directly into someone's basement. The best way to prevent it is to install a flood control system.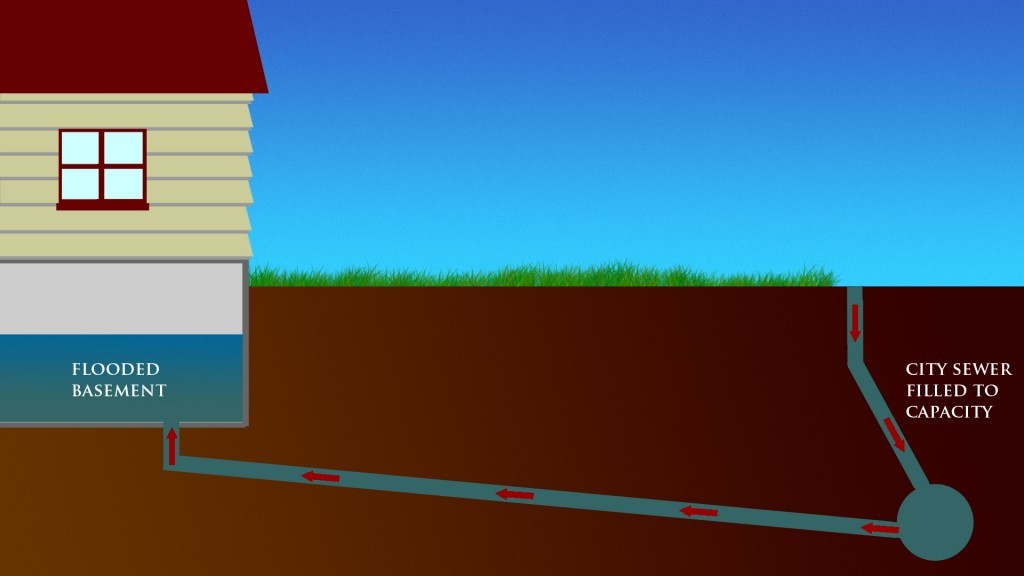 Popular Chicago Flood Control Options.
Below are some of the most popular flood control systems chosen by our Chicago area customers.
Tramco Flood Control Systems. Chicago-Built.
Tramco has been building and perfecting their systems right here in Chicago since the 1950's. Today, they are known for their reliability and long life without the need for constant maintenance.
These systems can be installed inside or outside of the home. They use a heavy-duty pump inside an aluminum basin and a system of check valves to prevent flooding while allowing you to continue to use your drains.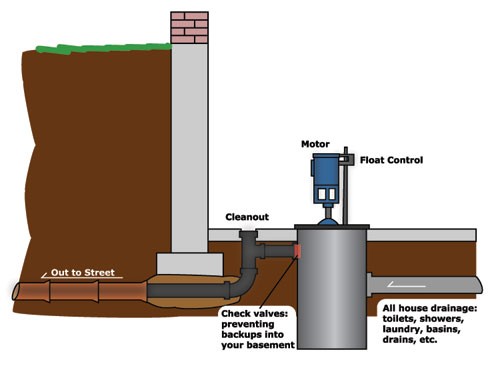 Double Check Valve Flood Control System.
Another flood control system Chicago area customers often choose is the Double Check Valve system. These systems are installed outside of the home, usually in the front yard.
A concrete basin is installed over your sewer. Inside this basin, a pump and two check valves work to ensure that the flow of your sewer line is directed away from your home.
During heavy rain, when the pressure from the city sewer pushes sewage and water back towards your home, the check valves close, stopping the flow.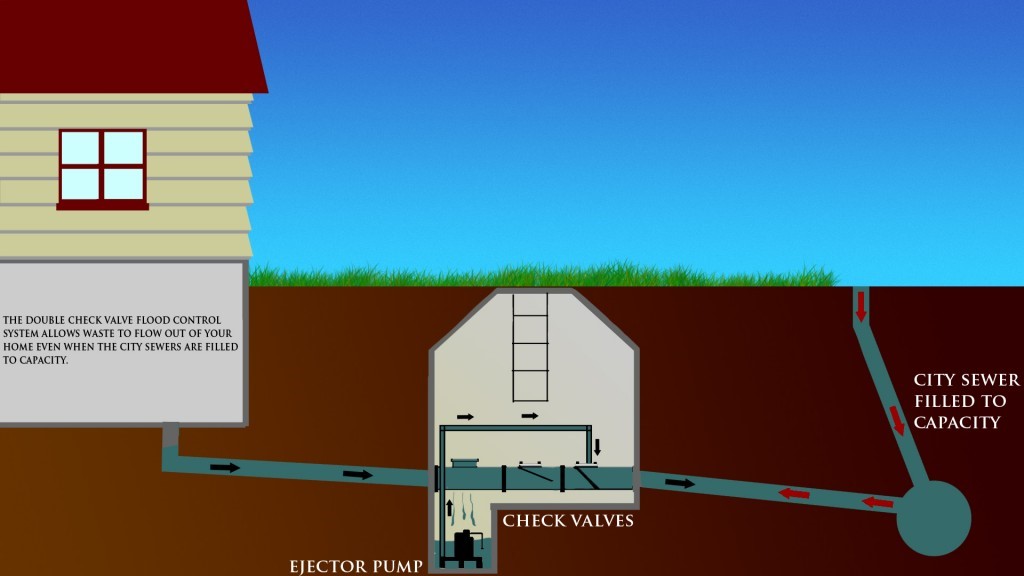 Overhead Sewer Conversion.
The best and most reliable way to prevent flooding from sewer backup is to convert your sewer to an overhead sewer system.
An overhead sewer system is one in which the sewer pipe is raised above the level of the basement floor. This stops the city sewer from ever reaching your basement.
Hear what one of our customers had to say about her overhead sewer conversion in the short video below.
Have An Old Cellar Master Flood Control?
If you have an old Cellar Master flood control system, you own a piece of Chicago history and you're in luck. The Scottish Plumber's technicians are friendly experts with Cellar Master experience.
While replacement parts are extremely difficult to find, repair is sometimes possible. And since our visits are 100% free, you should have one of our technicians take a look. We may be able to help.
How To Schedule an Appointment.
To schedule an appointment, simply complete the form at the top of this page, or give us a call at 888-451-6137.