Sewer Repair | Chicago & Suburbs
Sewer Repair You Can Trust.
Chicagoland residents are smart. They can tell quality when they see it and a fair price when they hear it. It's why so many homeowners choose The Scottish Plumber for their sewer repair. And it's why you should, too.
To schedule an appointment, call 888-451-6137 or fill out the easy appointment form above. We'll send one of our friendly estimators to perform a free assessment and provide repair options you can be happy with.
Three Ways To Fix A Sewer.
The Scottish Plumber uses three different methods of sewer repair.
Pipe Stent (no dig)
Sewer Lining (no dig)
Conventional Sewer Repair (dig)
Pipe Stent Sewer Repair.
Pipe Stent is the most effective and least expensive method of sewer repair. It falls under the "trenchless sewer repair" category because it requires no digging. It is meant for repairing short sections of pipe, usually between 2 and 20 feet in length.
Pipe Stent starts at just $1500 for a 2-foot long repair on a 4″ sewer and $1900 for a 2-foot long repair on a 6″ sewer, and it comes with a 50-year warranty.
To see how we saved a customer's deck, garage, and savings account, watch this 2-minute video.
Sewer Lining.
Sewer lining is the least expensive and least destructive way to repair longer sections of pipe or to replace the entire sewer. It is also considered a "trenchless" method because it doesn't require digging.
The installation of a sewer liner starts at around $100 per foot, depending on the total length and application, and also comes with a 50-year warranty.
Conventional Sewer Repair.
Conventional sewer repair is done the traditional way, by digging. An excavation is performed in order to expose the damaged section of the pipe and that section of pipe is then replaced with a new piece of pipe.
This means that anything sitting over that section of pipe (lawn, deck, walkway, bush, etc.) has to be removed and later restored. While conventional sewer repair is not the ideal solution, in some cases, it's the only way.
But don't worry, if we do have to dig, we promise to take steps to minimize the damage to your home and your lawn.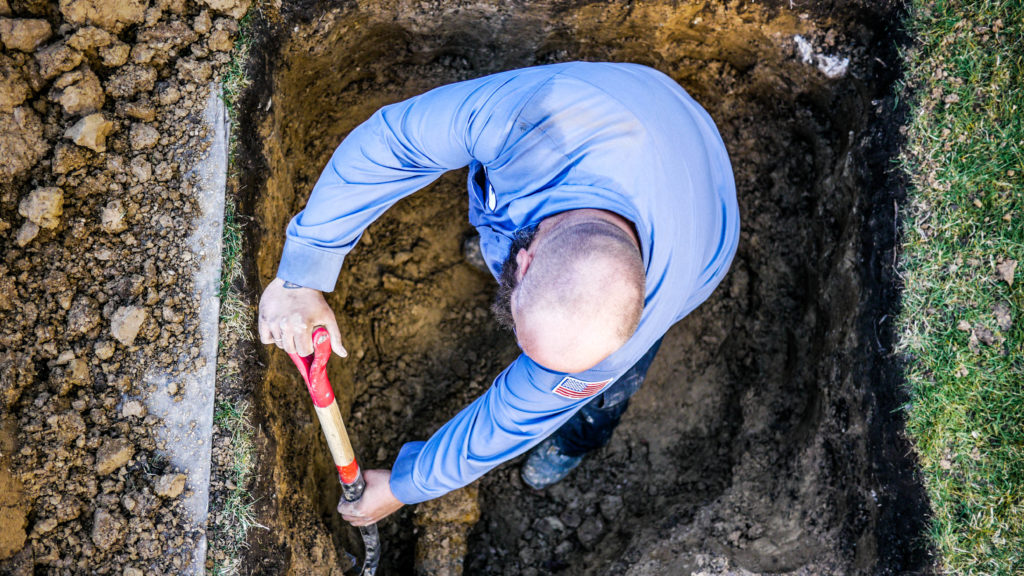 To Schedule An Appointment.
To schedule an appointment, simply call 888-451-6137 or fill out the appointment form above.